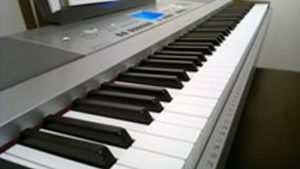 The Yamaha DGX 640 Digital Grand Piano is our instrument of choice for music lessons. This electric piano is full size 88 key instrument with an incredibly realistic grand piano sound. This edition is suitable for teaching and performing all genres of music, including classical styles.  We also have a small practice area with a professional workstation keyboard, available for rehearsal prior to lesson time.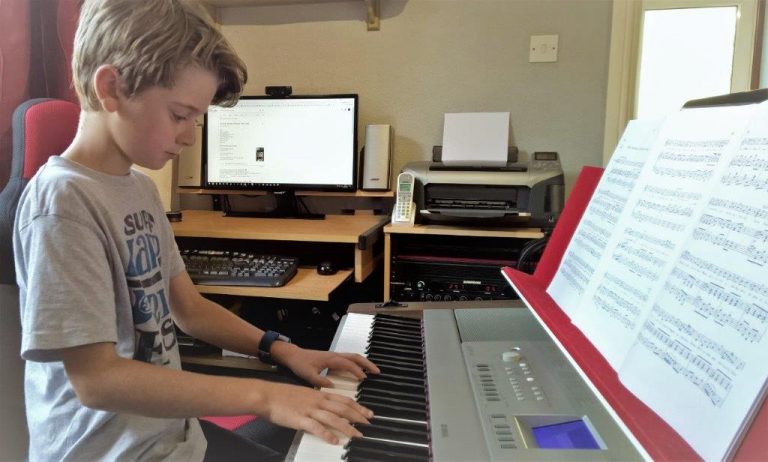 An introduction to piano, moving through 'Prep Test' and on to grades.  ABRSM is our chosen board of music education but we can also offer alternatives. Practical levels offered in classical and jazz syllabi.                  
A foundation of chord based learning, for those who want to play freely. Starting with simple then more progressive chord structure, pianists can soon enjoy playing popular music, even as youngsters. This method is often combined with singing.
Music Theory. This skill is becoming very popular and some children can enjoy the 'puzzle' element to it, from around seven years old. Theory is explained and integrated during practical lessons but can play a big part in the understanding of music. It becomes necessary for academic music pupils in later years.
Exploring the instruments of the orchestra, special keyboard effects, rhythm and recording. These areas are excellent for those whose attention may wander, and for those who have a vivid imagination when it comes to sound.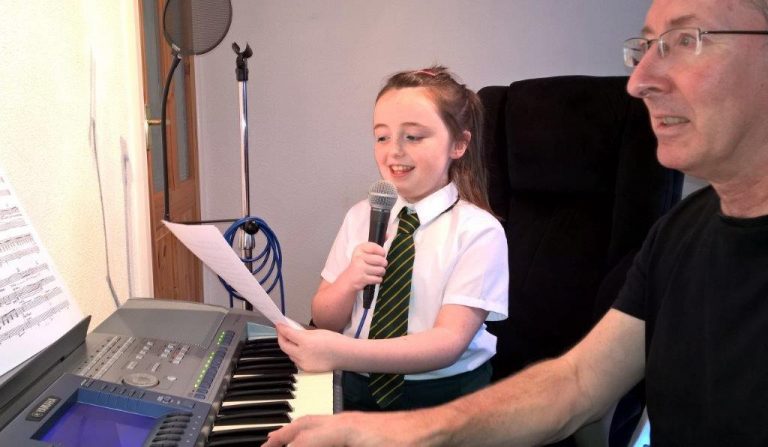 Available for senior school levels…
Tuition in the principals of harmony, jazz technique and improvisation.
Computer music technology using music sequencing software.  This is especially useful if approaching GCSE. 

We offer a large library of top quality sound samples, including conversion to the very best grand piano software. We can also record your personal instruments, such as guitar and violin, add vocals, and show you how to mix tracks to enhance your performances.
Musical theatre – we have an expansive choice sheet music to choose from and can help you prepare for school shows (see our 'performing' page).  Pop and Rock – the Rockschool syllabi provides a brilliant basis to help those who love the music scene but need a basis from which to improve.
We can offer specific areas of GCSE music coaching and plan to offer the full course in the future. This includes singing or piano as your 'instrument' choice.
beginners * returning to playing * capable musicians
When teaching adults we may be encouraging someone to return to lessons after a long period of time. It may be that you have been accomplished in the past or perhaps have never tried a piano lesson in your life. Either way we will be sympathetic to your needs and the direction in which you want to go with your playing. Sight reading is not an issue but you will begin to recognise key factors regarding the sheet music as your confidence grows. Don't worry about asking very basic questions. This will help us to assess your musical knowledge, and help us to speed your progress in a way that you are comfortable with.
As a pupil, beginners will be using adult teaching material and getting to grips with simple but more sophisticated tunes than a child may attempt.
Several of our 'parents' have learn piano at the same time as their child and find this a rewarding process.
For those who would like to take up piano again, or who can play well and want to work towards specific areas, we can support you with the practice and pointers that you need to get back to a fluid performance standard or a confident approach to loving the music that you want to play.
We have a range of all types of piano music readily available.
Prices from £13.00
Free taster lesson available.
For advice on piano lessons and for additional musical requirements and their costs, please see our contact page.