At 'SSAP' we understand that voices are as individual as our fingerprints.  Using the most contemporary training methods, we enable you to unlock your singing and projected speaking voices. You will be able to develope them safely, while maintaining their own identity. 
There are times when our voices must conform to the requirements of musical styles, such as blues, jazz, country, light classics etc, but beneath it all you should seek your 'own sound.' Emulating a favourite artist is something that can inspire, but having your 'own unmistakable sound' comes as part of unlocking and allowing your vocals to flourish.
Diagnostic help…
Whilst you practice, we'll be listening to assess any natural faults.  This includes:
physical difficulties
Vocal straining
Misplacing of vocal apparatus
Poor diction
It's all about knowing when these lapses of support are about to occur. Then you can be ready to deal with them. A small change in approach can make a huge difference to the ease with which you sing.
We will help you know when to take a step back, so be patient and once you are secure, your most impressive singing moments will happen, often when you least expect it!
Music theory…
You can progress very effectively in your singing without any real knowledge of music theory, but it is there to help you, and to convey how songwriters wished their work to be interpreted.  It will help you to understand chord structure and harmony and the reasoning behind the construction of the song.  We incorporate music theory into all singing lessons as a matter of course.  Knowledge of music theory is required for some examinations.
Sight reading…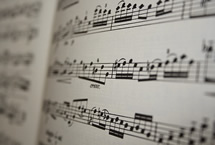 Being able to follow the melody line on a music stave and adhering to the written rhythms are something we encourage all pupils to achieve.   People will vary in their ability to cope with this, but any progress in this area will enable you to
Learn songs more quickly,
Find out whether the song is within your vocal range
Help you check notes and intervals that you struggle to pitch.
This will help ensure that you are making an authentic representation of the music.   Don't worry if you find this daunting … we will explain the areas that will help you the most, and you will soon realise that you have become more competent as your lessons have progressed.
Mini-studio and recording facilities…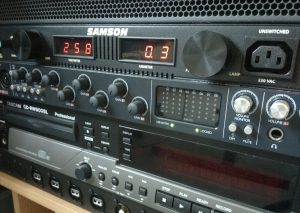 At SSAP our pupils record their choice of songs so that they can get to know their commercial sound. They can e-mail or store tracks to play to family and friends.
We find that pupils are always very interested in the whole recording procedure, the learning of microphone technique and how raw recordings are mixed and processed to produce a professional quality finished track. 
We use top quality equipment and microphones, and whilst booking a professional recording studios is a bonus, we are able to offer excellent facilities to hand during our lessons.
About the teachers
Amanda Warwick…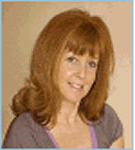 Amanda is an experienced singer, dancer, choreographer and West End performer. She is qualified as a dance teacher with the RAD and ISTD dance societies, along with her singing accreditations.
Former shows included principal roles in both 'West Side Story' and 'Grease' and a Royal Command performance at Drury Lane Theatre, London.
She has appeared many times as Principal Girl/choreographer in regional pantomimes, and extensively toured Europe in vocal duo 'Quality Street.'  Amanda gained her singing and drama skills via lessons with many eminent teachers during her musical theatre career, including American playwright Arthur Laurents, and is particularly adept in recognising the correction of vocal problems.
Amanda is the principal of  Amanda Warwick Dance Arts which offers classes and examinations in ballet, jazz tap and other dance subjects. The dance school partners with SSAP to offer complete training.
Pupils from the school performed for Queen Elizabeth II on her 90th birthday.
Amanda is also training in advanced hypnotherapy.  
Trevor Lomas…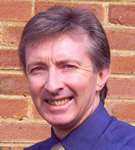 Trevor is a professional musician and experienced piano teacher.He teachesboth classical and jazz piano as well as accompanying all singing lessons.Whilst handling the technical aspects of recording and teaching music theory, Trevor works as a skilled musical arranger to produce dance CD's and custom backing tracks through his music production company TLMusic.
Trevor is an experienced dance accompanist, formerly of Elmhurst Ballet School and supplies musical arrangements for the cabaret and masonic worlds.