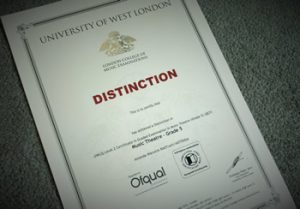 Success boasts a 100% pass rate in singing examinations, with over 80% of candidates achieving a pass at Distinction level.
Working towards a tangible goal is the best way to improve and although 'open mic' or karaoke evenings help to develop confidence and performance skills, examiners do give an honest opinion of your true ability. Over time this will give a clear view as to whether you are capable of a career in music or teaching.
Examination centres hold their sessions during each academic term, and singing exams are marked in line with Secondary School academic marking systems. Each candidate will receive a report and certificate on completion of each exam.
Grade 6 – 8 levels gain UCAS points, to be counted towards Higher Education. Courses can also be counted towards the Duke of Edinburgh Awards.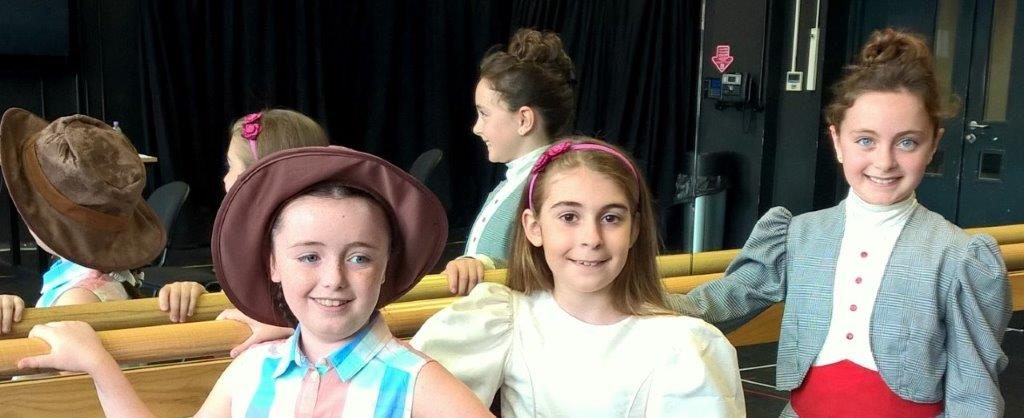 Which syllabus is right for you?
London College of Music:

 For Musical Theatre, our best choice for small children right through to adult  diploma

Rockschool:

 Covers all aspects of the Pop and Rock genre (recommended for 11 years upwards.)

ABRSM: 

Combines a more classical style of singing with musical theatre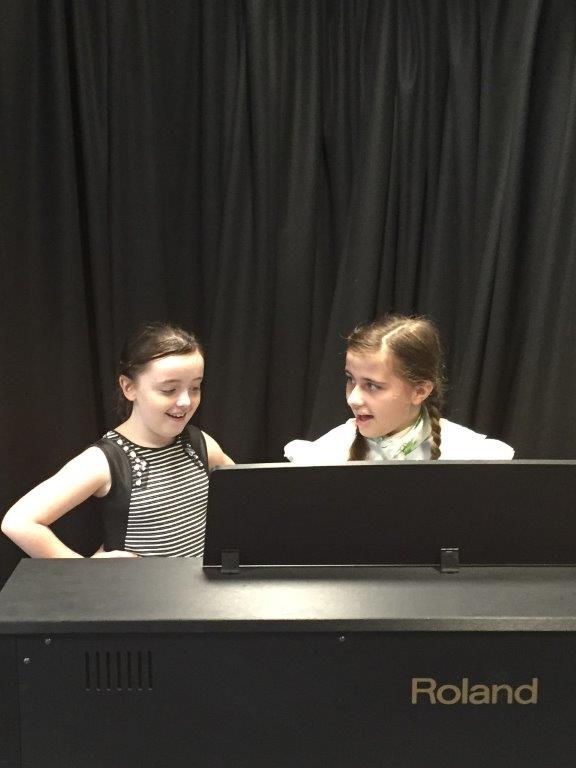 London College of Music (Musical Theatre)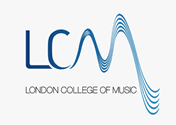 Steps 1 and 2 are designed for infant singers and help to bridge the gap between Nursery Rhymes and regular songs.
One of each of the above is performed and the child is encouraged to use a degree of fancy dress and use of props to help them visualise the song content.  After performing, the child is asked their songs, the child is encouraged to chat about   their songs, telling the examiner what they liked about their songs and what they thought of the characters and stories in those songs.    
This process is excellent for developing your child's self-confidence and public speaking skills.
Grades 1 – 8 are a progression of ability, knowledge and technique. As the grade level rises, so does the number and diversity of songs required for the performance. At all Grades, candidates are required to answer and discuss with the examiner questions relating to their choices.  At Grade 7, a section of dialogue from a show libretto, pertaining to one of the musical pieces, must be included. Candidates are also required to read an unseen monologue.  For those who are successful at Grade 8, we offer the Performance Diplomas DipLCM.

Rockschool Vocal Syllabus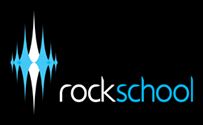 The Rockschool vocal syllabus is suited to older children and adults with an interest in Pop and Rock singing.  The syllabus provides
A thorough grounding in contemporary vocal technique
Style appreciation and music theory (including
Rhythm,
Intervals,
Dynamics,
Scales and
Harmony),
Backing vocals
Improvisation.
We advise starting this syllabus now earlier than 12 years upwards. Two types of examination can be taken:
Grade exams consist of 3 songs (one of which does not have to be from the syllabus lists, but must fulfil the requirements of the level), plus technical exercises and questions on musical theory.  From Grade 2, candidates must demonstrate un-accompanied singing, including embellishment (or licks).
Performance Awards are purely presentational, with technical exercises and musical theory questions replaced with two further songs.
Syllabus backing tracks are used throughout for all exercises and songs, and we can prepare non-syllabus song tracks for you if required.
Associated Board of The Royal Schools of Music (ABRSM)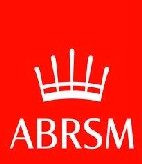 Although this is not our usual choice for singing pupils, we are happy to offer this syllabus for those who have previously studied the ABRSM grades and those wishing to follow a more traditional choice of music. 
Our piano exams are taken through ABRSM and Rockschool
If you are working hard to learn the piano, taking an exam is a good way of recognising your success so far.  The ABRSM refer to their piano exams as music exams because they create all-round musicianship in candidates, teaching skills such as:
Performance, technique, notation, listening and musical perception … along with musical knowledge, understanding and creativity. 
The graded music exams (Grades 1 – 8) form a structured syllabus designed to help students achieve these goals.  There are no age restrictions and you can start at any suitable grade and are classically based.
Jazz graded exams – full syllabus information
Students should be proficient at Grade 3 classical exam level before starting the jazz exam syllabus.
Pupils are assessed on –
Performance skills on musical pieces.
Technical skills through scales and arpeggios,
Notation skills through a sight-reading test,
Listening skills and musical perception through aural tests. 
Shortly after the exam you will receive the report written by the examiner during the exam and, if successful, a certificate showing the level you passed at (pass, pass with merit or pass with distinction award)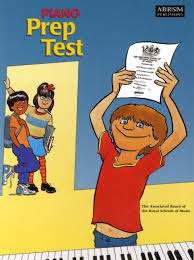 For the very youngest students, the Piano Prep Test is available.  This is designed to introduce young children to the exam 'procedure' and is a fun syllabus requiring them to
perform three simple exercises (from memory)
perform 1 set and 1 unset piece of their own choice
clap 2 simple rhythms in 2/4 ad 3/4 time
answer 4 simple musicianship questions
There is no certificate since the student does not pass or fail the Prep Test, but instead leaves the 'exam' with a written report from the examiner which is always positive and encouraging, recommending that Grade 1 should now be worked towards.
We teach the ABRSM syllabi for Classical piano, Jazz piano and MusicTheory. 
Music Theory is an invaluable addition to your piano lessons. It becomes increasingly important as your ability rises to the higher levels, where playing with sensitivity, understanding and accuracy are important.  
ABRSM's Music Theory exams aim to give students a thorough understanding of the building blocks of music, starting with the basis of rhythm and notes, going forward to cover harmony and counterpoint, composition, and a broad knowledge of western music. This includes composers, their works, structure, style and period.  
Key stage 3 through to adults.